This is an amazing job made by Hernán David Muñoz Ch. You can follow him from here: https://www.facebook.com/. He developed an incredible 360° website about Tayrona.
Where exactly is Tayrona located?
Tayrona National Park is located on the Caribbean coast, a 1-hour bus ride from the city of Santa Marta.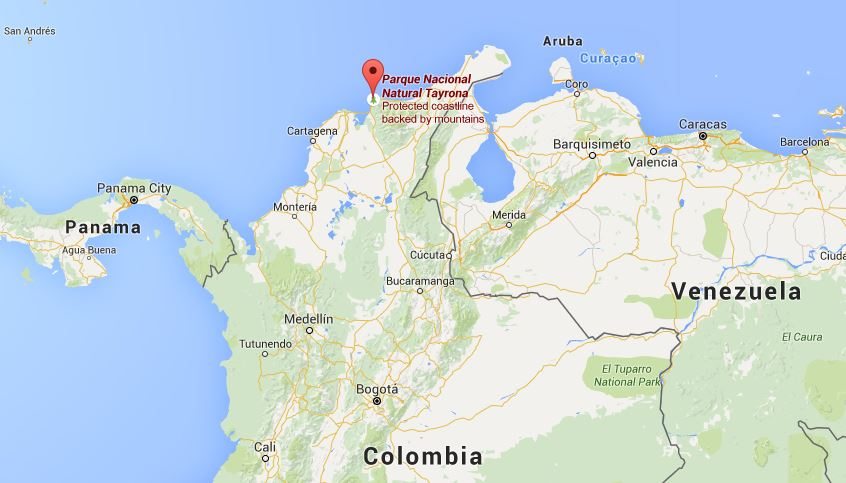 Why is it so famous?
The national park is a treasure for those interested in nature and its fascinating wildlife.
According to Yulia, "Even if you are not a big fan of animals, you will still love the park! Tayrona is also a great gateway for those who simply want to relax on some of the loveliest South American coast lines, have a digital detox and get closer to nature. And it is just a fun adventure by itself!"
Don't forget to visit the 360° website here: http://tayrona360.com